Art of War: Legions
7.1.1
War Game – Command Your Troops to Victory
Are you a fan of strategy games? Want to play a game that tests your skills as a tactician? If yes, then you will fell in love with this war game. Art of War: Legions is a fun game in which you get to band together different troops into an army and command them into battle against your opponents. It challenges your strategic thinking and decision-making skills. Your goal in this game is to defeat the army you are up against by killing all of their units. You will have to set up your army in the right formation to tackle the enemy units and get a swift victory. Moreover, you need to keep adding new units and heroes to your army as well or you will end up losing the war.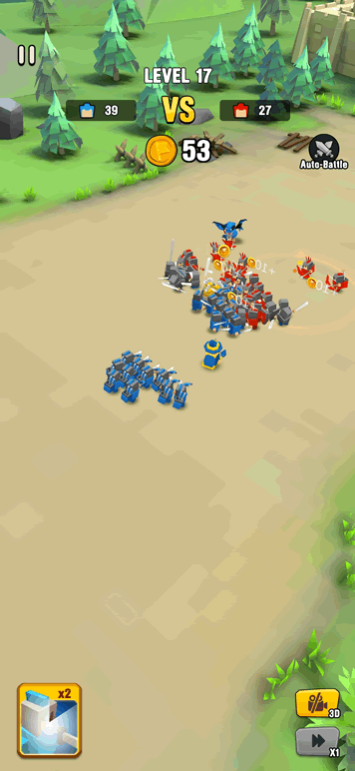 Art of War: Legions has engaging gameplay. It combines the simplicity of a casual game with the depth of a tactical strategy game. You lead a group of various units into battles against AI-controlled opponents or other players in a multitude of scenarios. This war game boasts a charming and distinctive art style that adds a delightful touch to the overall gaming experience. The character designs are quirky and fun while the battlefield environments are vibrant and engaging. Moreover, the animations are smooth, and the attention to detail is commendable. You won't have any issues playing this game thanks to its intuitive controls. It employs a simple drag-and-drop mechanic for placing units on the battlefield. This makes it accessible to both newcomers and seasoned strategy gamers.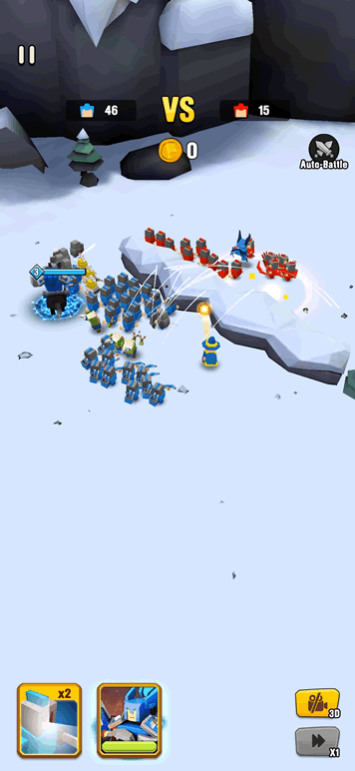 This war game offers you a wide array of troops, each with unique abilities and strengths. There are archers and fire mages that can rain down hell on the opponents but are vulnerable to enemy attacks. In contrast, the infantry and swordsmen can challenge the enemy head-on but have a limited range of attack. Aside from the troops, there are legendary heroes available in this game too. You can add these heroes to your army to increase its combat power. Both the troops and heroes can be upgraded as well. To upgrade any unit, you need to combine it with the unit of the same level. There are various ways to acquire new heroes and troops in this game. You can get troops by drawing cards, opening chests, and spinning the wheel of fortune.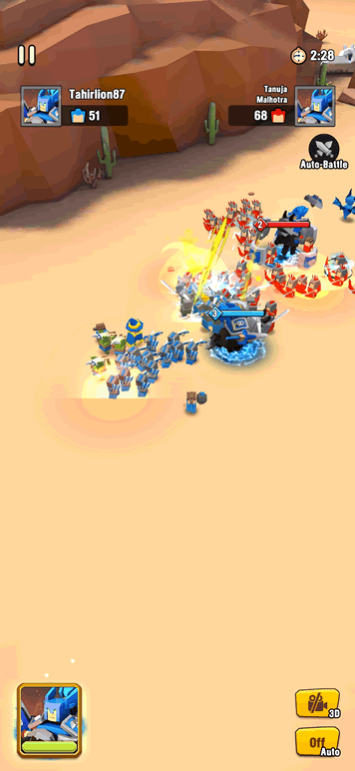 Art of War: Legions has multiple game modes. The Battle mode offers hundreds of levels in which you get to face armies of increasing sizes. You need to defeat all the units of the opposing army to complete each level. This war game lets you hunt for bounties in various territories as well. Each territory provides a different challenge to you. You can earn a lot of coins and gems by completing these bounty tasks. Once you have amassed a formidable army, you can take on armies of other players in the Arena. The battles in the Arena are a lot more challenging and require a great deal of strategic thinking. You will have to experiment with different troop combinations and formations to achieve victories in the Arena.
Features:
Multiple game modes available
Battle mode with hundreds of unique levels
Hunt for bounties in different territories
Arena mode for challenging other players
Various types of troops to recruit
Add legendary heroes to bolster your army
Option available to upgrade your troops and heroes
Conclusion:
Art of War: Legions is a game for people who enjoy playing games that involve strategy and tactical thinking. It allows you to assemble an army of troops of various types as well as legendary heroes and take on armies of other players. You will enjoy setting up your army in different formations in this war game.
RELATED PROGRAMS
Our Recommendations
---
---
---
---